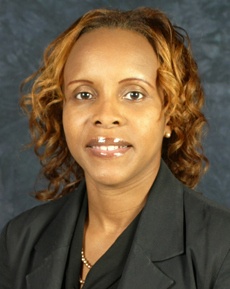 PRESS RELEASE: Local attorney, Ms. Anthea Smith, made an important and not-too-soon presentation on the importance of creating a will at the Zion Hill Methodist Church on Monday, 22nd July, 2013.
By the end of her presentation, the message was clear: Be responsible, get rid of uncertainty and create a will!
Ms. Smith created a lively and intimate discussion, using real-life, BVI examples to attest that the lack of Wills is a "BVI Disease"; one that can be alleviated if people be responsible and create a Will. She underlined that, by simply creating a Will, you make it much easier for your loved ones to inherit from you and more importantly, your wishes are carried out.
Ms. Smith stated that you can either have the law for you, or against you. If you do not make a will, the law dictates who gets what. She then conducted a "meet the law" type of session, revealing many facts about the law; for instance, the current Intestate Estate Act makes no provisions for illegitimate children or common-law spouses.
Ms. Smith's "meet the law" session was met with a number of "what-if" questions, trying to find loopholes in the law. It was also met with audience commentary on the difficulties of having to deal with estates of persons who died intestate.
By the end of the discussion Ms. Smith emphatically stated that, "there is a system under which you have rights, and you need to know them and enforce them."
The presentation was the latest in a series of similar events organised by Money Matters BVI in 2013 to underline the importance of creating a will.
Originally published at BVI News