Professional background: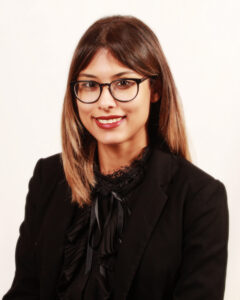 Ms. Reisa L Singh joined SABALS Team on 1 June 2019 as an Associate Lawyer and has been practicing in the areas of civil and commercial law.
Prior to joining the SABALS Team, she has been a practicing Attorney in Trinidad and Tobago since 2016 in civil litigation with emphasis on Debt Collection and Contract, Tort (Personal Injuries), Family Law, Probate and Real Property (Conveyancing).
Reisa has litigated in various courts including the High Court (Family and Civil) and in the Magistrates' Court. She has also appeared alongside Counsel at the Industrial Court and Court of Appeal.
She also practiced in the specialized area of Intellectual Property including being part of Intellectual Property Internships, drafting opinions, and currently holds a Master's Degree in Intellectual Property Law. Her specialized areas include Copyright, Patents, Trademarks and Intellectual Property and International Trade Law.
Qualifications:
The University of West Indies, St Augustine
Masters in Law (LLM) – Intellectual Property
The University of the West Indies, St Augustine
Certificate of Legal Education (LEC)
The University of West Indies, St Augustine
Bachelor of Laws (LLB)
Second Class Honours
Bar Admissions:
Trinidad and Tobago – 2016
British Virgin Islands – 2019
Interests:
Hiking and Sign Language
Contact: